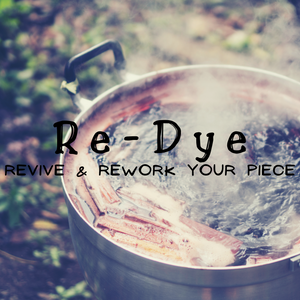 This is for a Re-Dye of a small item, for example, socks or baby clothes
 If you are curious if your item would be in this category please feel free to email me at ciganka.creations@gmail.com.
I will contact you after you purchase this 'Re-Dye Small Item Ticket' to discuss the design you are looking for and a photo of the item currently. 
You will be required to post your item to the address but the return postage is included in the price. 
There is a 3-5 week time frame allowed for this process.